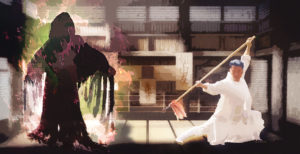 Sorry everyone, we don't have an episode for you this week. Brian is recovering from probably-Covid (he'll get his test results tomorrow). He's doing fine, just a lingering and irritating cough at this point. Everyone who lives in a country that hasn't gotten it's shit together, please be mindful of hand washing and mask wearing.
If you happen to live in the US, be especially mindful and, if haven't voted yet and it's not a lot of trouble, please get be sure to vote.
We'll see you next week.
---
Next episode we'll be covering chapters 109 – 111!
---
Original chapters, written by Eliezer Yudkowsky, can be read here and the audiobook chapters, recorded by Eneasz Brodski, can be found earlier in this podcast feed and on the website.
---
Album art courtesy of Lorec. Thank you!
Coy manages an RSS feed that compiles the relevant audiobook chapters with the WW MoR counterparts. Just copy and paste that link into your favorite podcast app in the "add by url" option. Thanks, Coy!